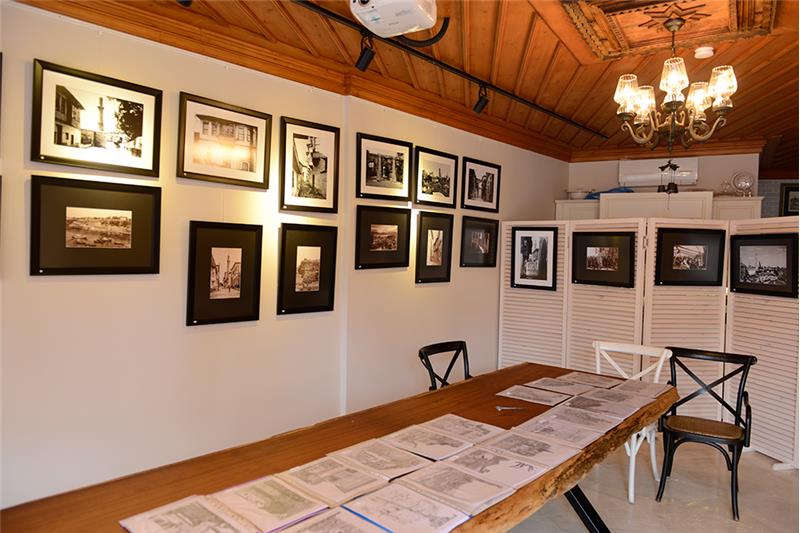 ANTALYA (AA) - Kaleiçi black-and-white ink pen works of artist Mikail Patrick Duggan and his photographs that shed light on the history of Antalya by researcher-writer Hüseyin Çimrin met with art lovers.
Speaking before the exhibition opened at the Simitçi Mıstık Art Gallery in the historical Kaleiçi district, researcher-writer Hüseyin Çimrin said that 22 photos in his archive are important documentary documents.
Stating that the oldest photograph in the archive is the document documenting the status of Hıdırlık Tower in 1919, Çimrin said, "We chose 20 Kaleiçi photos to be displayed in our gallery. . " said.
- Duggan's works met art lovers for the first time
The exhibition also included works by the Irish-British art historian and painter Mikail Patrick Duggan, a faculty member of Akdeniz University Mediterranean Civilizations Research Institute, Mediterranean Ancient Studies Department.
In his speech, Duggan stated that in Antalya, where he came for sightseeing purposes in 1988, he was working on the city for many years, influenced by the historical texture of the city.
Stating that he immortalized Kaleiçi and its surroundings with his black and white works, Duggan said, "In this exhibition of Kaleiçi drawings, I delivered it to art lovers for the first time with its original paintings." he spoke.
The exhibition will remain open until September.
http://www.radikal.com.tr/antalya-haber/antalyada-kaleici-fotograflari-sergisi-acildi-2288783/